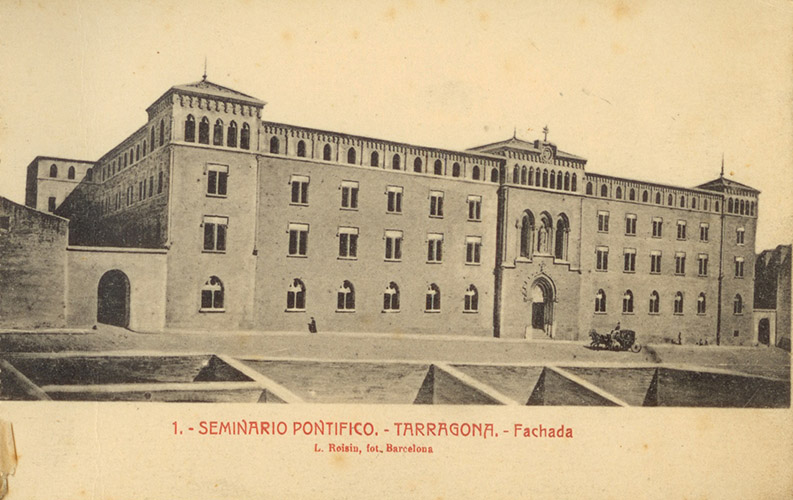 Centre Tarraconense El Seminari is located in Tarragona's historic centre — la Part Alta — alongside the Cathedral, Archbishop's Palace, and Diocesan Museum.
It is located in Tarragona's acropolis, forming part of the historic ensemble of the city recognised by UNESCO in the year 2000.
The Seminary forms part of the living history of the city of Tarragona, founded in 1569 by Cardinal Archbishop Gaspar Cervantes de Gaeta in accordance with the Council of Trent. In 1968 the Major Seminary was moved to Barcelona so that seminarians could study in the Faculty of Theology, and it remains there to the present day.
In 2014, the building was completely renovated in order to improve and modernise the facilities for the hosting of various events, opening up its heritage to the city and the public.
The chapel of Saint Paul stands in memory of the old mediaeval tradition of the coming of the apostle of the Gentiles to the city of Tarraco. The stone on which it was constructed during the 13th century also evokes the firmness of Christ, the rock on which our faith is built.
The Church which makes pilgrimage in Tarragona is based on apostolic teaching and rooted in the testimony of the bishop Saint Fructuosus, and the deacons Saint Augurius and Saint Eulogius.